United Kingdom and Ireland
If you are from the U.K. or Ireland, visit one of the department stores below during their bonus time.
While you need to spend a certain amount for the bonus gift in the U.S., in the UK or IE, you have to usually make a purchase of 2 or more Clinique products (one to be foundation or skin-care). Note that some offers are available in-store only.

Clinique gift at Boots UK and Boots IE is almost here – it starts on 26th July 2018.
Which 6 will you choose?
Receive 6 out of a choice of 9 deluxe samples. Yours with the purchase of two or more products, one to be foundation or skincare.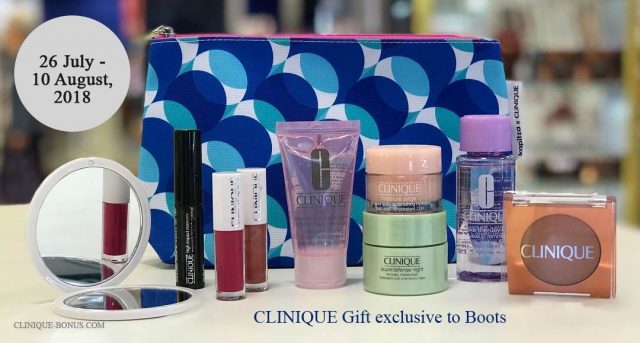 Purchase requirement excludes Clinique mini size products and treatment accessories. One gift per client and clients may take only one of each deluxe sample, while stocks last.
---
The past Clinique promotions in UK and Ireland
Below are the most popular bonus times across the U.K. and Ireland in the past 12 months.