Do you like shopping Clinique or Lancome products online? Get $10 + up to 6% cash back with your next bonus purchase online. The payment is made in the form of bank transfers/check or PayPal.
Instead of visiting the online store directly, you may follow a link from a cashback website. The cashback website receives a commission and is willing to share it with you.
That means you will be rewarded with "cash back" when you make the purchase online. The rates below are taken from my favourite cashback portal – Ebates.com.
Current cashback rates
Clinique.com 4%
Dillard's N/A
Macy's 3%
Nordstrom N/A

Neiman Marcus 6%

Boscov's 4.5%
Saks 4%

Bloomingdales 2%

Bergdorf Goodman 3%
Lord and Taylor 4%
Lancome.com 4%
Sears CA N/A
February 27, 2018. Source: Ebates.com
How can I get the cashback?
I've chosen – Ebates.com (a site where customers can earn cash rebates on online purchases) as I think it is the best one for us, Clinique lovers.
Step one: Click here and sign-up on Ebates.com (a new window will be opened). The sign-up process takes only 15 seconds.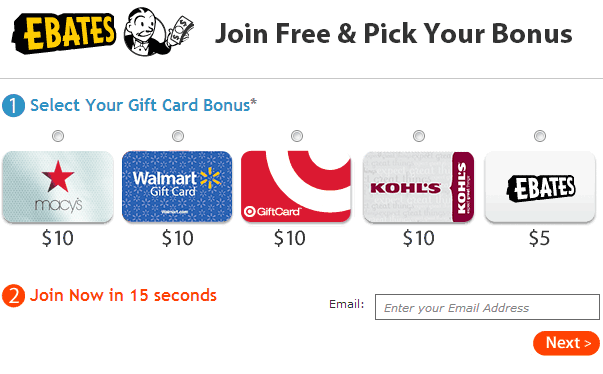 You may also choose a sign-up bonus ($10 Macy's/Walmart/Kohl's gift Card or $5 on your Ebates account) which will be credited after any $25 purchase via Ebates. Easy-to-do job in our case as most of the min. required purchase for Clinique bonuses are around this amount.
Step two: Find the retailer where you are going to make a purchase. Note: you can type any store name into the search engine to see their cash back offers (Macys, Nordstrom,…)

Step three: Go through the affiliate link. This is important. Ebates pays its members a percentage of money earned when they purchase goods and services via its affiliate links.
Simply click on one of the "Shop now" buttons and you will be redirected to the particular store. You have to be logged in to Ebates to get your order tracked.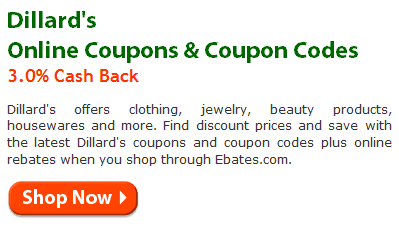 Step four: You are now on the way to getting your Cashback. The Cashback will be paid to your PayPal account or by check. Make your purchase on Dillards/Macys/Nordstrom… website as you normally do.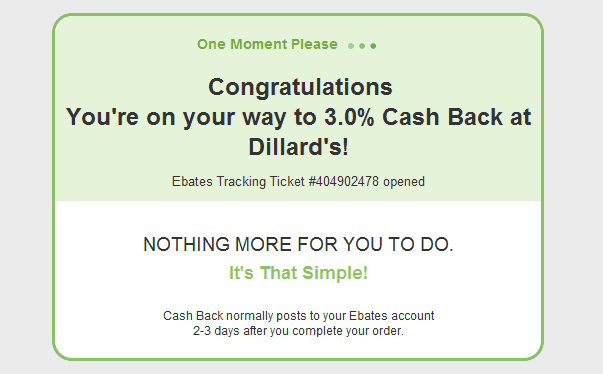 While you are waiting for the cashback on your Ebates account (2-3 days) set-up your preferred payment method.
Go to My Ebates > Cash Back Method > Select method: Check or PayPal and enter your paypal email address.
---
You are DONE. No more actions required from your side. Your cashback together with your sign-up bonus ($10 or $5) will be automatically sent to you.
---
Everytime a Clinique bonus is available online, shop online using Ebates to get cashback and your bonus.
Questions and Answers:
I have already made a purchase on Boscov's. How can I get the cashback?
It's not possible after purchase. Before you make any purchase you must be a member of Ebates and use their affiliate link whilst logged into the site for your order to be tracked and verified.
Is it free to use Ebates?
Yes. Everything is 100% free.
Isn't it better to use other cashback sites than Ebates?
As you probably only want to use Ebates for your Clinique bonus, your purchase value will be low – around $27.00. Other sites may have a bigger cashback rates (%) but they don't offer such a decent sign-up bonus. For Clinique bonuses Ebates is the best choice, especially when you are a new customer.
Is the cashback available only on Clinique products?
No. You will be rewarded with any purchase made via Ebates affiliate links.
$10 gift card and 3% back from my Dillard's purchase – just for making a few clicks!
Happy shopping.
Any other questions? Use comments below