I have decided to create this fantastic opportunity for everyone who is reading my blog.
25 USD Gift card to win
According to my information the next bonus time at Dillard's will be after in January March 2013. I don't know the exact date, yet. I will update this site as soon as possible.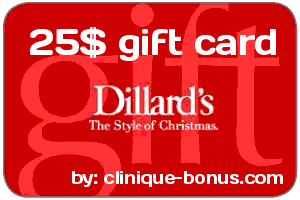 Looking at the last bonus time at this department store back in September 2012 I can predict that the minimum required purchase will be again 23.50 USD. (not sure but I really hope so).
So, why not to offer a chance to get this bonus gift absolutely for free with the virtual gift card code which you will receive to your email inbox from me.
How do I use the gift card?
Then, the code you just need to enter on the Dillards checkout page.
In the 3rd step of your order – "3. Payment information" there is a "Use gift(s) card or Reward(s)" so click on "Use my gift card" enter the code and click apply.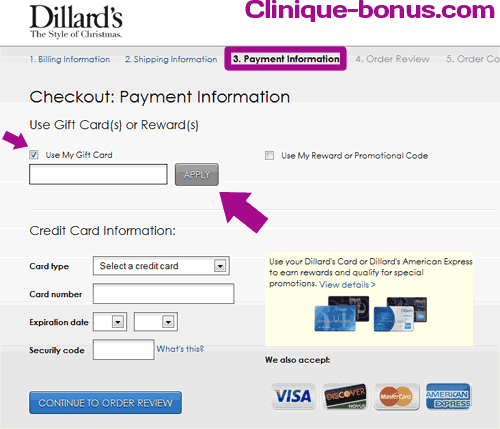 And the winner is…?
Entry #210 (G+ button) Jessica. Congratulations Jessica, you won 25.00 USD Dillards Gift card. Email sent.
Jessica, don't forget to grab Clinique bonus at Dillard's in March and use this card if you want.